The Need of XBRL Filing in Singapore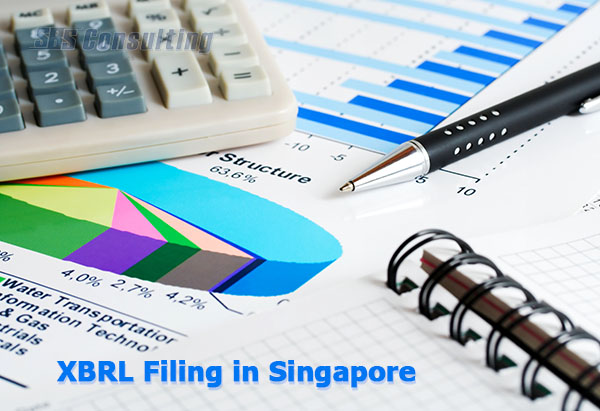 Singapore companies, unlimited and limited by shares, must adopt XBRL format advised by ACRA to file their financial statements. The agency has floated revised XBRL filing requirements to make their task easy.
The XBRL filing in revised format is a bit difficult for some small business owners. Many of them have chosen to appoint a reliable provider of XBRL filing services in Singapore to take care of the task.
ACRA's Purpose in Promoting XBRL Filing Format
The purpose of filing in XBRL format is to collect financial data in a centralized data repository maintained by the ACRA and analyze it to fathom the economic trends in the market.
ACRA's insistence on using XBRL format is to collect the information in a structured manner. It is convenient to transmit and receive structured data using computer systems. Collecting data that is easy to read at the destination computers is ACRA's goal and paves the way for the automation of analysis of huge data.
Full XBRL Filing Requirements
SBS Consulting Pte Ltd is a registered filing agent in Singapore. It extends its expertise to the businesses for their XBRL filing. The firm is favoured by the startups and SMEs that want to outsource their accounting function.
SBS Consulting is also fully geared to assist big companies in their XBRL filing. Outsourcing to experienced XBRL filing lessens their in-house workload. It gives them free time and resources to concentrate on achieving their core goals. The XBRL filing requirements are as follows:
You must hire the independent auditors to prepare Directors' Report and company's financial statements.
You need to submit statements depicting the true income, cash flow, and financial position of the company.
The disclosure note needs to show business' income & expenses, share capital and expenses on employee benefits. It must also reflect on the business' revenue & provisions, government grants, property and equipment, trade & other payables.
Benefits of XBRL Filing in Singapore
As the owner of a Singaporean private company, you have to follow mandated statutory compliance and fulfil the XBRL filing requirements. It helps in maintaining the transparency of financial data filed by your business to the authorities during the business reporting. It eases the study of such data by investors, financial analysts, and government regulators.
Sharing of Information: The ultimate aim of the XBRL filing Singapore is to increase the re-usability of the financial data. It can only happen when data shared between businesses, and regulatory authorities are in a structured format, i.e. XBRL format. The firms like SBS Consulting stands out among XBRL filing services because of their accurate and timely services.
Data Transparency: The reliable financial data about a company's performance helps investors & stock traders in making investment decisions. The data filed in XBRL format is also useful to the regulators, financial analysts, and institutions.
Trust Building: The data filed in XBRL format comes handy to the companies in filing their taxes and showing info like production output, inventory, etc. It is accessible to everyone and is useful in building trust and raising funds for business expansion.
ACRA, the Company Registrar of Singapore, conducts seminars to raise the awareness of XBRL filing requirements. Though these programs are useful, it is not possible for all the business owners to attend them. If you are such an individual, outsource XBRL filing to SBS Consulting.